I was running errands yesterday and got side tracked looking at lamps. Happens to me often! I just love lamps! I was at Homegoods, Pottery Barn, TJMaxx, & Target.
I love my white Target lamps so much I decided I wanted another white lamp. I found a few but none I loved or wanted to spend too much money on. (you get spoiled after buying a $17.00 lamp!)
I did find this lamp shade at Target. It was on clearance for $7.00! There was just something about it, kind of an Anthropology feel to it.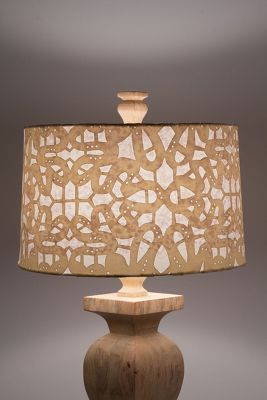 Anthropology $118.00 (lamp shade only)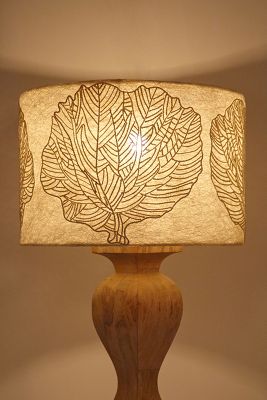 Anthro lamp shade $98.00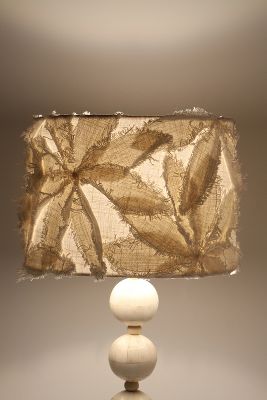 Anthro lamp shade $148.00
Target lamp shade $7.00
She (Janell) spray paints some lamps and they turn out beautiful! I decided to try it on this lamp. I love the shape of this lamp, I was just tired of the black. I was really hoping to use it again!
My favorite white spray paint is Rust-Oleum Heirloom White. I usually always have a bottle or two on hand. This is the same color used in the blog.
I taped off the cord and the top of the lamp with blue painters tape. Then started spraying. It was really hot and humid yesterday. I was a little worried the paint would not dry, I would bring the lamp inside to dry between coats. I did not prime my lamp first. I am not sure if this is necessary. Maybe you use less paint? It took about 3 coats to cover. I lightly sanded in between coats to smooth out any rough spots.
Here is the lamp after two coats:
Then I ran to Home Depot for this:
For as much painting I do I have never used this. This is what gives the piece a high end look. I have never glossed up anything before and I now love this stuff!!
After the paint was dry to the touch I applied 3 coats of the gloss spray. I used quite abit, I really wanted this lamp to shine!
You can see how the gloss spray really works! I am soooo glad I found Janell's blog post!
This is exactly the look I was going for. Spending a little over $10.00 to achieve it makes me happy!
I am excited to try this on another lamp! :)